Looking to get a Gunthy wallet in order to be able to receive Gunthy tokens? Ok, you are in the right place. Mainly there are 2 options: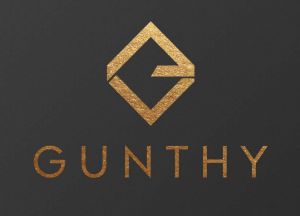 1- Create a Gunthy wallet in your local computer:
There are several software wallets that allow to create a Gunthy wallet: MyEtherWallet, MyCrypto, Exodus, Metamask etc…
In my opinon, Metamask is the easiest to use, so I will explain you how to create a Gunthy wallet using Metamask:
a) Go to https://www.metamask.io and install Metamask Addon for your browser (Firefox, Chrome or Brave).
b) Choose a password.
c) Be sure to store you secret phrase in a safe place. You will be able to restore your wallet with these 12 words.
d) Click "Add token"
e)  Click on "Personalized token" (In the following pic it says "Token personalizado" because it was taken from my laptop, which has Spanish OS installed, sorry for that).
Now be sure to add Gunthy contrat address: 0x3684b581db1f94b721ee0022624329feb16ab653
Token symbol = Gunthy
Decimals = 18
Now click "Next".
f)  It's done. Gunthy token has been added. You can check your gunthy address at left side, just below "Account". Remember to click on the buttom placed at the right of the Gunthy address to copy the address. Always copy and paste it. Never try to write it manually because it's very risky, as any mistake could lead to a loss of the tokens.
2- Create an account at Idax:
IMPORTANT: Gunthy tokens are needed to run your Gunbot license, and they need to be stored out of an exchange, because they usually move the tokens to a cold wallet. In other words, if you want to hold your Gunthys for running your Gunbot license, create your wallet following step 1 (Create a Gunthy wallet in your local computer)
At the moment of writing this article, 3rd February 2019, there is only one exchange listing Gunthy coin: Idax.pro.
We are working on getting Gunthy coin listed on more exchanges, and we will keep you posted.
Getting a Gunthy wallet on Idax is very easy, it just takes a few seconds:
a) Create an account at Idax by clicking this link.
b) Login to the account you have just created and click on "Balances" placed at the top of the page.
c) You will see a list of all the cryptocurrencies listed on Idax. Search for Gunthy.
d) You will see 3 buttons at the right of "Gunthy", click on the first one "Deposit".
e) Click on "Load the deposit address".
f) It's done! You already got your Gunthy wallet. You can click on "Copy" so it will be copied to your clipboard. Now you can paste it. Also use "Copy" button, never try to copy it manually.